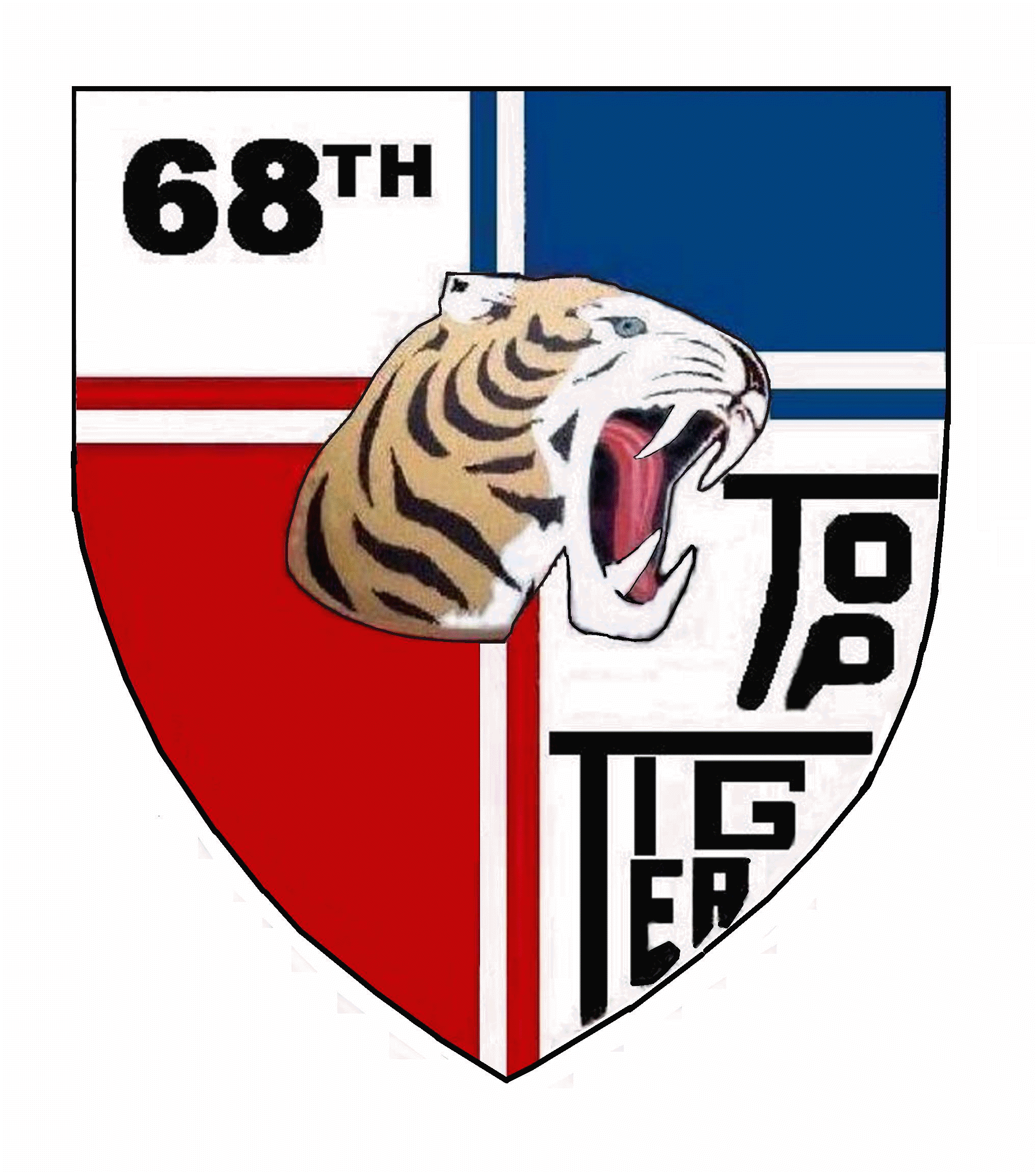 THE 68TH ASSAULT HELICOPTER COMPANY ASSOCIATION
MAY 2011 NEWSLETTER
Greetings Top Tigers ,
2012 REUNION UPDATE
After looking at over fifty hotels and making two visits to the Atlanta area, we sent RFP's to five hotels in the Atlanta area. I am pleased to announce that we have selected and secured a hotel for our 2012 Reunion, the Hilton Marietta Hotel and Conference Center. For those of you who are not familiar with the Atlanta area, Marietta is a suburban city on the northwest side of Atlanta about 30 minutes from the Atlanta airport. The dates for the reunion are 9/20/12 (Thursday) to 9/23/12 (Sunday). I urge you to visit the hotel website at: www.atlantamarietta.hilton.com to see, first hand, what the hotel has to offer.
This hotel has a unique military history. Established in 1851 as the Georgia Military Institute, it was known as the "West Point" of the South. The facility was in use until the outbreak of the Civil War and was burned down on Sherman's March to the Sea. Kennesaw Mountain Battlefield is only a few miles away and can be seen from the hotel. It is military friendly and is only three miles from Dobbins Air Force Reserve Base. It has two restaurants on-site, an outdoor pool, tennis courts, and for you golfers, there is an 18-hole Championship golf course located on the premises.
Historic Marietta Square with 28 restaurants, two theaters, museums, art galleries, antiques, and specialty shops is less than a mile away, which is easily accessible with the use of the hotel's free shuttle. For more information you can visit their website at: www.mariettasquare.com.
The hotel sales staff has been extremely accommodating and understanding in meeting all of our needs, and in keeping the room costs at a reasonable rate. We were able to negotiate two free buffet breakfast coupons for each room, for each night the room is booked (max-8 coupons per room). I am very excited about the choice we have made and feel confident all the members will have a good time. Instructions for making reservations will be posted on our website at a later date. When the posting does occur we will give more information on room rates, hospitality suite, registration and banquet cost, etc.
Now is the time to begin thinking about attending the reunion. I strongly urge every member who has ever been to a reunion to consider coming to the 2012 Reunion. I would ask each of you to reach out to at least one other Top Tiger and talk to them about joining us in Atlanta. Like it or not, we are all getting older and for some, health issues are becoming more frequent. This may be your last chance to see and enjoy the company of your fellow Top Tigers.
Speaking of last chances, HOW ABOUT ONE LAST CHANCE FOR A RIDE IN A "HUEY!" The Army Aviation Heritage Foundation, a private organization, is located in Hampton, Georgia about 20 miles south of Atlanta. They have several Vietnam Era restored helicopters and offer "Huey Rides" to veterans for $45.00. If enough members attending the reunion have interest in this activity we will consider renting a bus or maybe car-pooling to their site. Your wives and children have heard all the stories for years, wouldn't it be great for them to share in the "Huey Experience!" I know I'll be going, how about you? You can visit their website at: www.armyaviationheritagefoundation.com.
REMEMBERING THOSE WHO MADE THE ULTIMATE SACRIFICE
Memorial Day is once again upon us, which is a good time to reflect on all those who have given their lives in defense of our nation. Most Americans appreciate the sacrifice that the men and women in uniform make for their fellow countrymen, but not many really understand what that sacrifice means unless they have lived through it. As Top Tigers we have witnessed the reality of war, people die. Not just people, but fellow crew members, roommates, and close personal friends. Thirty-two Top Tigers made that ultimate sacrifice, keep them and their families in your prayers.
FREEDOM IS NOT FREE, ASK A VET.
Dave Holloway
President, 68th AHC Association
"Top Tiger 49" & "Mustang 26"