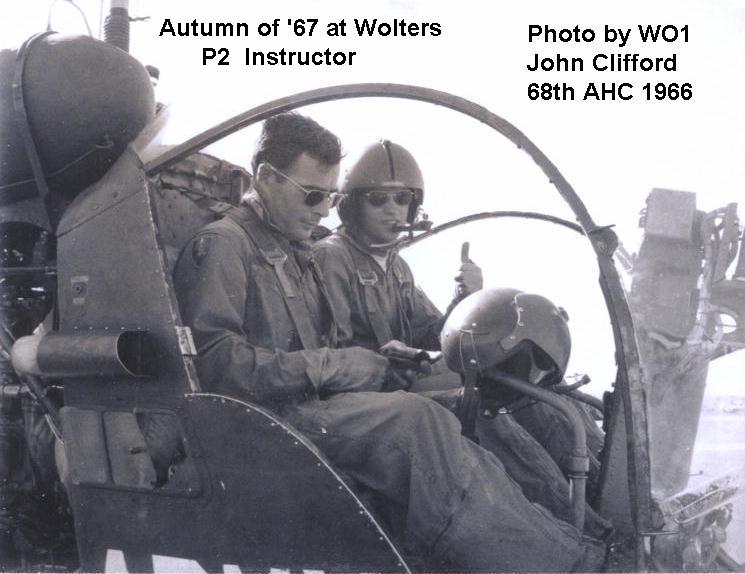 Click on Photos
to Enlarge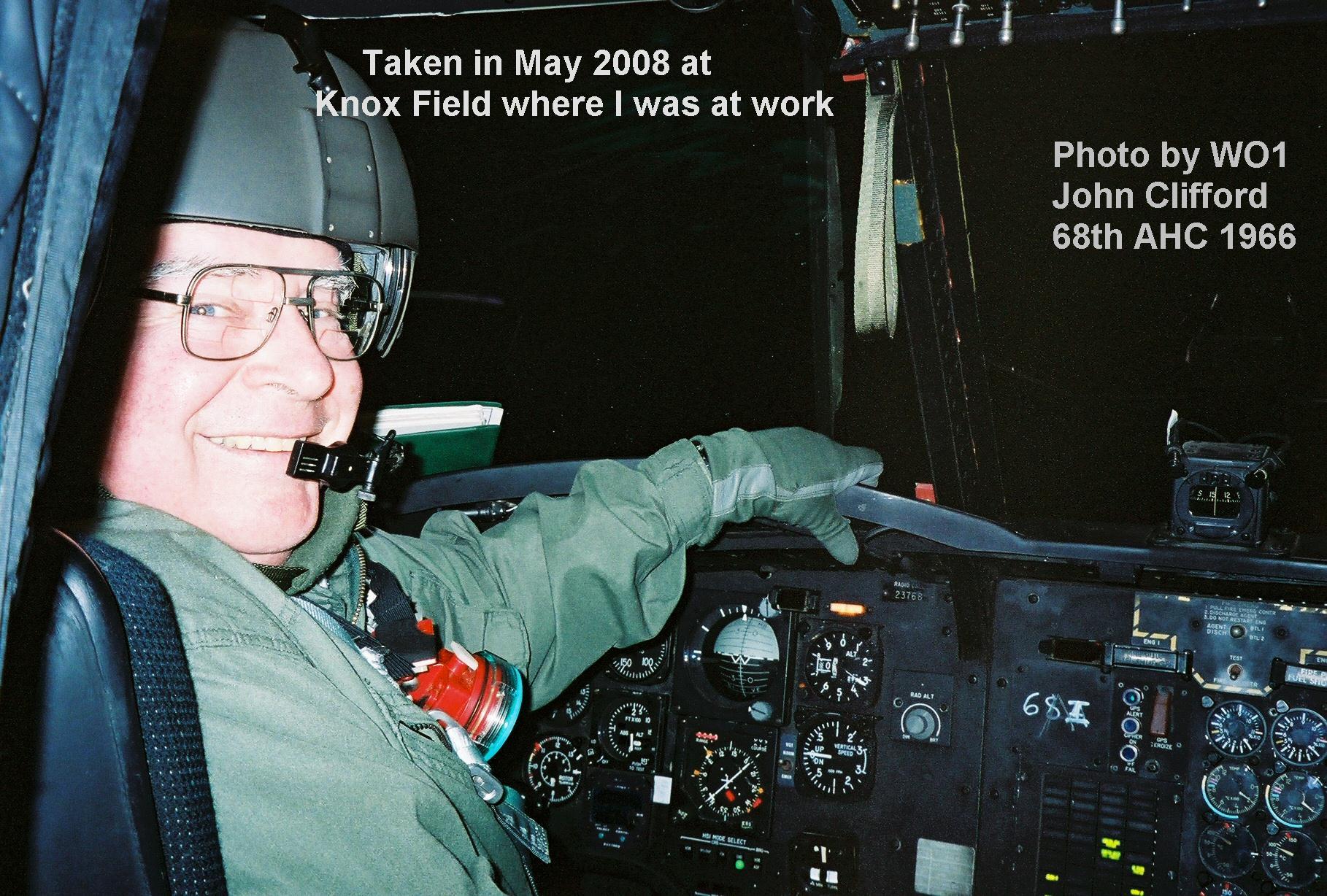 Then
Arrived in unit: Jul. 1966 - WO1

Departed unit: Nov. 1966 - WO1
Duties in unit: Pilot
Other Assignments: Ft Bragg 82d Sig BN (Duty), McDill AFB CSE Strike Cmd (Duty), Bien Hoa 68th AHC (Duty), Pleiku170th AHC (Duty), Ft Wolters (Duty), Ft Hood 7/ 17 Cav (Duty), Korea 271st Med Hel Co (Duty), Ft Eustis MTPC-CH 47ABC), Hunter AAF 132d Med Hel Co (Duty), Ft Rucker Ch 47D AQC, Ft Eustis CH47D MTPC Schwaebisch Hall Germany 180 Med Helo Co (Duty), Ft Campbell HQ-7/101 AVN, Bn ACFT Maint Off (Duty) Saudi-Arabia Iraq 7/101 AVN (Duty,) Retired Other Vietnam Assignments: 170rg AHC Nov. 66- July 1967 Pilot. While a test pilot most of my flying was at night.

Training: Ft Dix (Basic), Ft Gordon (AIT), Ft Benning (Jump); Ft Wolters (IERW), Ft Rucker (IERW), Ft Eustis (Maint test Pilot Course(MTPC)-OH58), Ft Rucker (Advanced Course)
Retired Army: May 1991 CWO4
Now
Current Residence: Enterprise, AL
Occupation: After Army Retirement, worked as Maintenanance Test Pilot for ACFT Contractor at Ft Rucker CH47D and AH64 A
Family: Wife: Susan Clare Clifford BSN, M.Ed.; Daughter Clare Emily Clifford Ph.D.
Hobbies:
Email: hookdr@roadrunner.com last update to email Aug 2008
| Main Page | Unit (History) Reports | List of Unit Members |
| Members Biographies | List of Contributors to this website |