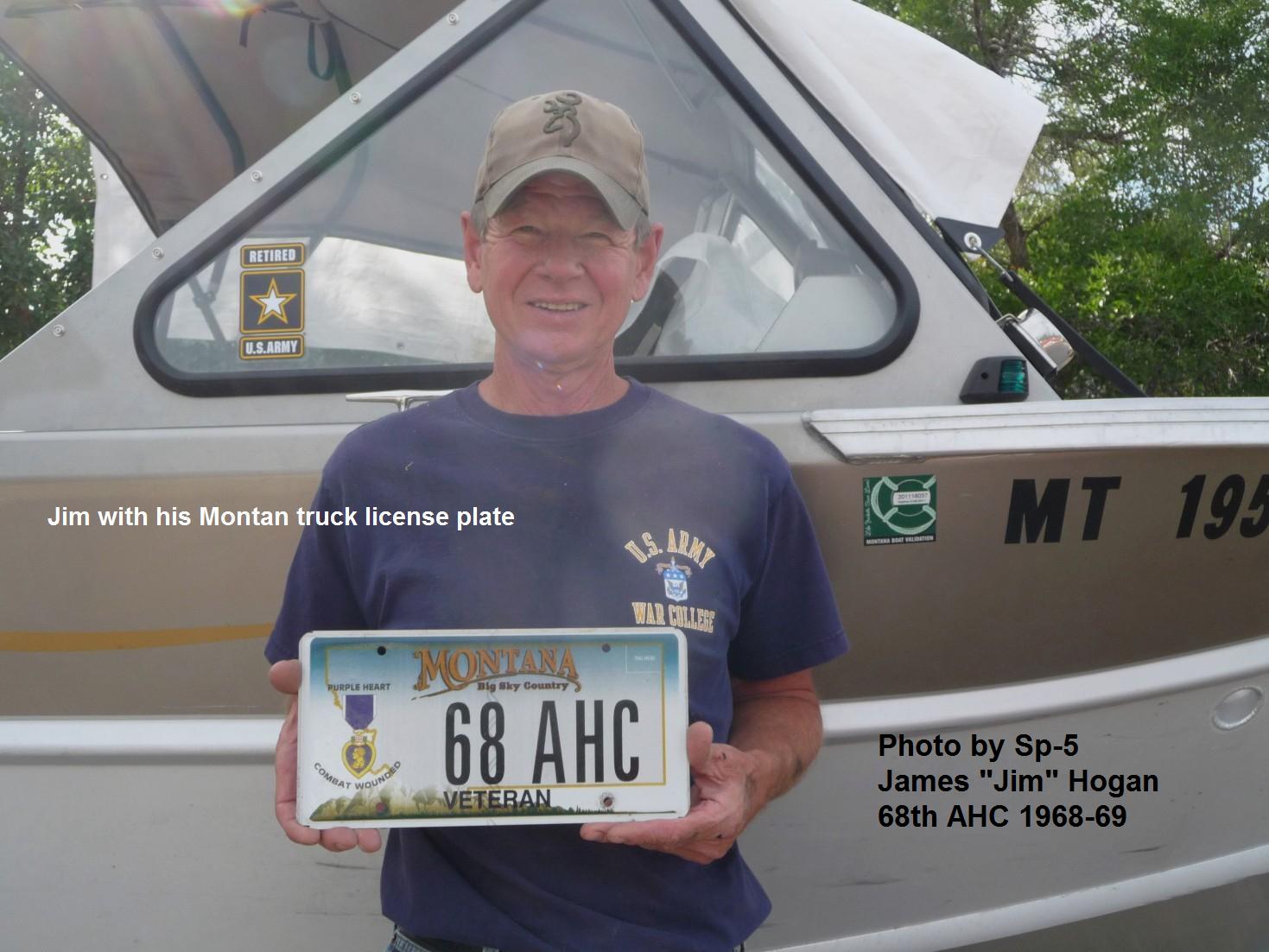 click on photo for
a larger image
Then
Arrived in unit: Mar. 1968 - Sp-4
Departed unit: Mar. 1969 - Sp-5
Duties in unit: Crew Chief - Mechanic
Other Assignments:
Training: FT Lewis Basic, FT Eustis 67N20 Maintenance, Bien Hoa Mar 68-Mar 69, Goepping Germany Mar 69-Oct 69, B Btry 2/20 Aerial Rocket Artillery & AH-1G Mechanic, Crew Chief, Technical Inspector - 1st CAV DIV, Phouc Vinh Oct 69-Sep 70. Army National Guard: Missoula, Kalispell, Billings, Helena; Lots of TDY to Washington DC.

DOS Army: June 2008 - COL


Now
Current Residence: Helena, MT
Occupation: Retired Army National Guard, Vice Chief Joint Staff - Montana. Upon ETS Sep 1970 attended University of Montana, graduated 1975, worked logging road building construction, enlisted in Montana Army National Guard 1978 as traditional. Attended OCS, served as Armored Cavalry platoon leader, Executive Officer, and Cavalry Troop commander. Accepted full time position as Training Officer, follow on Staff and Command positions included: Battalion S1, Battalion Command, Mobilization Readiness Officer, Brigade Command, Chief of Staff Army National Guard and Vice Chief of Staff Montana National Guard

Family: Wife Susie; Son Brandon, Santa Clarita, CA; Daughter Brittany, ST Louis MO

Hobbies: Visiting Kids and Grandkids; Hunting deer, elk, bear, geese, prairie dogs; Fishing Walleye, Rainbow Trout; Boating; finishing my shop and landscaping; about to begin vintage car restoration.
Email: james.d.hogan@us.army.mil last update Sept. 2009
| Main Page | Unit (History) Reports | List of Unit Members |
| Members Biographies | List of Contributors to this website |