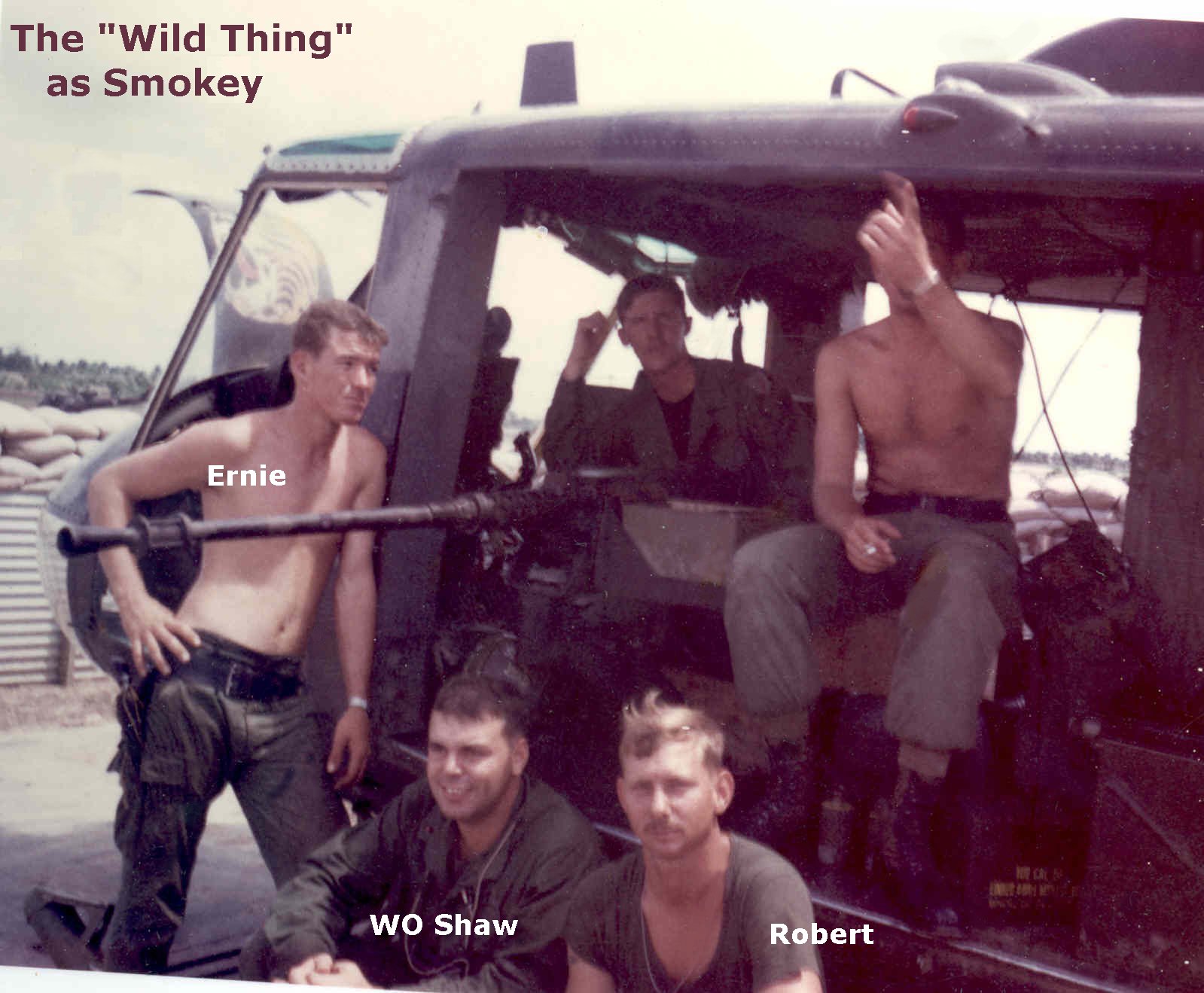 For larger photos go to
Bob's photos under the
Top Tiger section.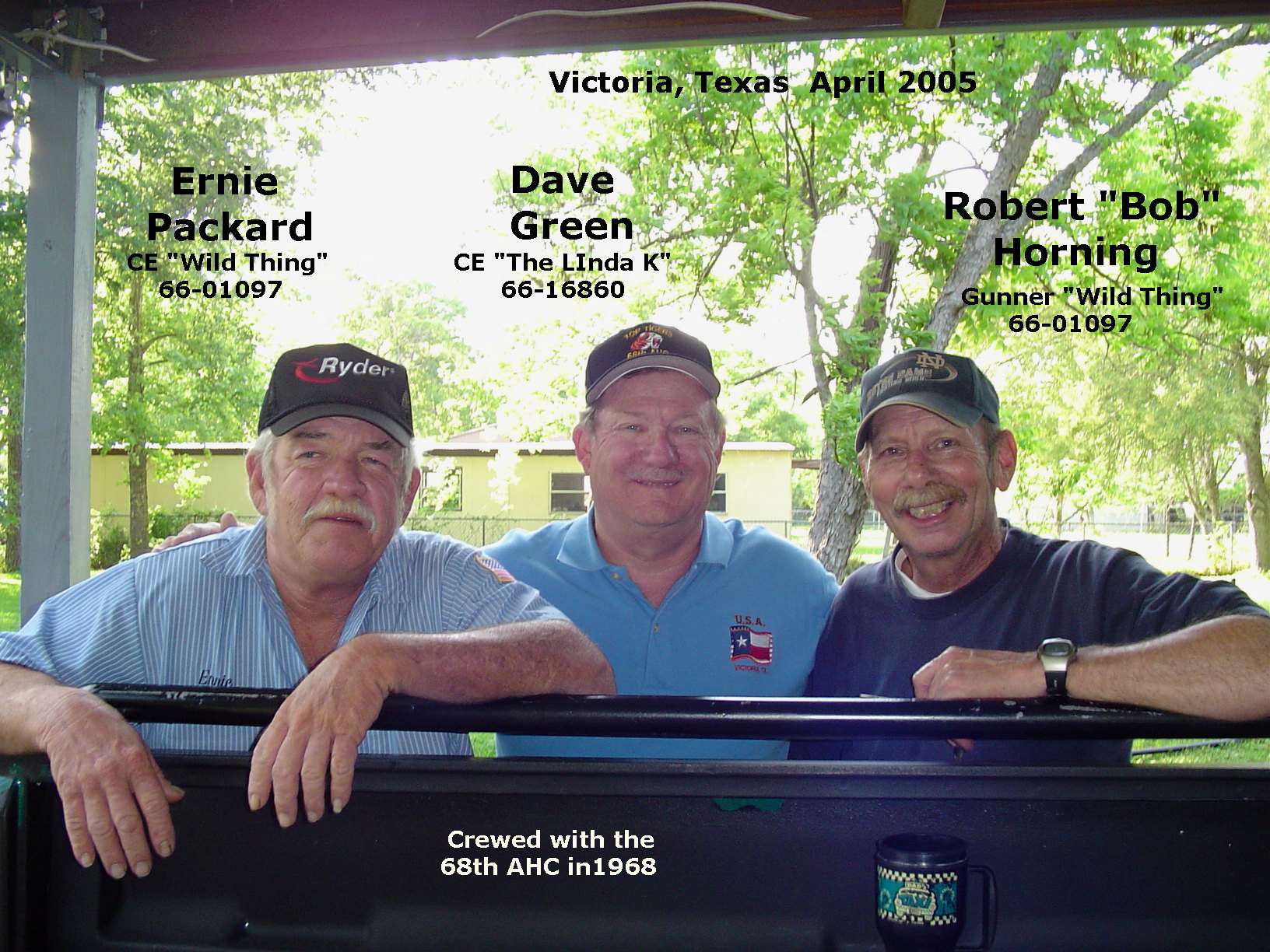 See this photo in high resolution on Bob's second photo page.
Then
Arrived in unit: Mar. 1968 - PFC
Departed unit: Sep. 1968 - Sp-4
Duties in unit: Gunner on the "Wild Thing" # 097
Other Assignments: Arrived in Vietnam in March 1967 Infantry. Retired US Army. Basic at Ft. Ord, AIT at Ft. Jackson, SC.
Training: 11B20
DOS Army: 01 Oct. 1986 - SFC
Now
Current Residence: Chesterton, ID.
Occupation: Retired Army, Retired Federal Police Officer.
Family: Four (4) wonderful daughters Teresa, Tina, Ashley, & Kathryn

Hobbies: Enjoying life, & visiting my old crew chief Ernie Packard in Texas.
Email: bob24047@aol.com last update May 2005
To see Bob's Photos click here:
| Main Page | Unit (History) Reports | List of Unit Members |
| Members Biographies | List of Contributors to this website |