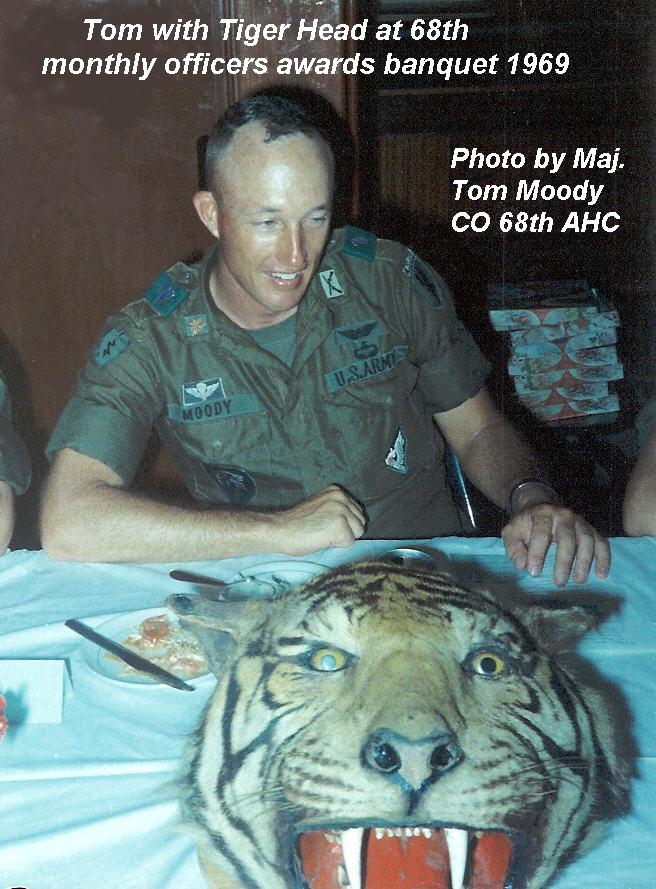 To see a larger photo of Tom go to his Top Tiger Photo Page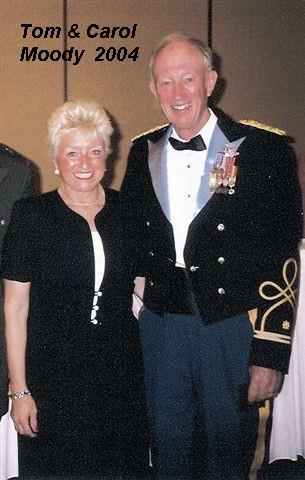 Tom & Carol at the 2004 Airborne Ranger Reunion where Tom was honored as the World Wide Army Ranger Airborne Man of the Year.
Congratulations to Tom and Carol from all of us.
Then
Arrived in unit: May 1969 - Major
Departed unit: Oct. 1969 - Major
Duties in unit: Pilot, Commanding Officer.
Other Assignments: Three tours in Vietnam: 1964-65, 1967-68, 1969-70
Other assignments: 82nd Airborne, Ft. Bragg, 1st Inf. Div. Ft. Riley, 3 tours Ft. Rucker, Ft. Benning, Ft. McPhearson and Ft. McCllean.
Training:
DOS Army: Nov. 1979
Now
Current Residence: Crestview, FL
Occupation: I own and operate a fishing and cruising business. Retired Jan. 2006.
Family: I am married to Carol and have a son Jeff who will graduate from the University of Florida in December 2004. Jeff will be commissioned a 2nd Lt. in the Infantry.

Hobbies: Hiking and visiting new places.
Remarks: I salute all the men that served with me in the 68th. You never questioned the mission and always did you best. I hope to see you at the reunion or come to Destin for a vacation and we will go fishing.

Special Recognition: Carol and I were Surprised at the Army Ranger Ball last week when I was presented the Order of Saint Maurice for the work I do with the Army Rangers here at the Florida Ranger camp. We have a retired group of Special Operators called "Swamp Rangers" that support the military soldiers and their families.

The CITATION Read.
Appearing before a most arduous and discretionary committee of tried and proven Army Infantrymen and Infantry patriots, be it known that Tom Moody was tested and found worthy of the special recognition for outstanding contributions to the community of the Army Infantry and is hereby inducted into the Honorable Order of Saint Maurice for conspicuous accomplishments as an Infantryman and the Infantry Branch (Legionnaire). Saint Maurice is the embodiment of courage, justice, commitment to principal, leadership, and Gallantry. Therefore. the Chief of Infantry and President of the National Infantry Association association acknowledge that this patriot is due special honor and respect, for now and posterity.
Email: tomandcarolretired@cox.net last update Feb. 2006
To see Tom's Photos click here:
| Main Page | Unit (History) Reports | List of Unit Members |
| Members Biographies | List of Contributors to this website |