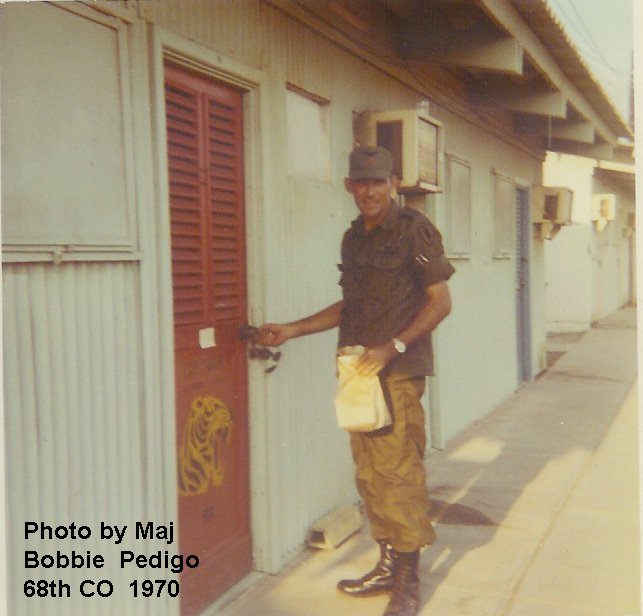 For larger views of these two photos go to Bobbies photo page.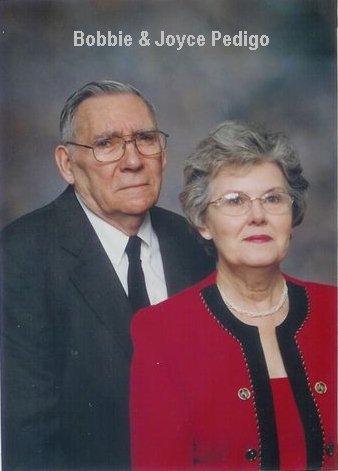 Then
Arrived in unit: 01 Oct. 1970 - Major
Departed unit: 31 Dec. 1970 - Major
Duties in unit: Pilot, the Last Commanding Officer of the 68th AHC.

Assigned to 145th CAB as Executive Officer (Old Warrior 5) in July when the CO went on emergency leave to CONUS and current XO was departing to take command of a Company in Tuy Hoa. Assisted in turn over of 190th AHC to RVNAF and coordinated turn over of facilities VNAF.
Stood down the 68th on 31 Dec 70 with turnover ceremony of removing 68th guidon from staff and presenting bare staff with metal ring inscribed TOP TIGERS, 68th AHC 31 Dec 70. After stand down I went back to position of 145th XO until 31 March 71.
Other Assignments:
Training: Flight School OFWAC 63-3 Sep 62-Jun 63
Rotary Wing Transition at Ober Schleissheim, Ger Mar-May 66
Armor Officer Basic Course Nov 55-Apr 56
Armor Officer Advance Course Apr 69-Mar 70
Command & General Staff College Sep 72-June 73
DOS Army: 31 Dec 80 as LTC

Now
Current Residence: Clarksville , TN
Occupation: Retired at Clarksville , TN after 30 years active military service and in Jan, 2003 I retired with 22 years with the Dept. of the Army as a civilian employee.
Family: Wife Joyce for 54 years a/o 4 Apr 2007, Four Daughters Married, Seven Grandchildren.

Hobbies: Woodworking, rebuilding vehicles and whatever catches my
interest. Am currently on Board of Directors for local chapter of
Operation Homefront, an activity of CinC House assistin spouses of deployed
soldiers and wounded/disabled soldiers.
Remarks:
Email: pedigob@bellsouth.net last update Oct. 2007

Bobbie's Photo Page

| Main Page | Unit (History) Reports | List of Unit Members |
| Members Biographies | List of Contributors to this website |