Noel Keith Garrison - Pilot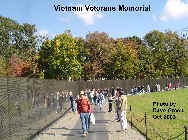 Oct. 02, 1947 - July 17, 1969
Noel served as a helicopter pilot with the 68th AHC.
Click on each thumbnail to see a high resolution photo of that image. This may take some time for telephone linked computers, the files are large.
| List of Unit Members | Members Biographies | In Memory "Our Fallen Heroes" | Members Individual Awards |

| to Noel's In Memory Page | Noel's College Scholarship Fund |

Click on images below to enlarge them.
The size of paper provided by the US Park Service to visitors for etchings at Vietnam Veterans Memorial is 11" x 4". The two high resolution (hr) images above are from etchings taken by the David Green family on March 19, 2005. You can download and print the hr images to there actual size.
| Main Page | Top Tiger Photos | Mustang Photos |
| 391st Maint Det. | Top Tiger Tail | 282nd Signal Det. | 430th Medical Det. |
| List of Unit Members | Members Biographies | In Memory "Our Fallen Heroes" | Members Individual Awards |
| Reunions | Unit Citations & Awards | Unit (History) Reports | The Base | Bien Hoa | The Countryside | Maps |
| Stories about the 68th | Unit Helicopters | Unit Patches | Souvenirs & Trophies | MOS Codes | FAQ's |
| Tiger Fund | Photo of the Month | USO Shows | The Music of the Times | Message Board | Poetry from Vietnam |
| VA Information | Military Quotes | Privacy Statement | How to Contribute to this site | Facts about the Vietnam Conflict |
| Alphabetical list of information on this site | Links | List of Contributors to this website |